Barbara McVeigh
Barbara McVeigh is a filmmaker, educator, author and local TV/Radio Host focusing her work on environmental and social issues. She lives in Northern California and calls on all Musicians, Mortals, Mariners, Angels, Gods and Goddesses to join her for one mission, "let's advocate respect for our natural world and ensure a healthy, happy future for all our children." She wrote a memoir about her family's stand against the President of the United States in the historic 1981 national union strike of the air traffic controllers when 21,000 families demanded political honesty. She had been 13 years old when her family nearly lost everything and endured years of financial and emotional turmoil. Her book "Redemption: How Ronald Reagan Nearly Ruined My Life" has been gaining recognition this year and provides the context why she risked everything five years ago when she cowrote and produced the film "The Man Behind the White Guitar" against all odds, bringing together some of the world's top musicians and artists for a statement about honesty and kindness. "My life is dedicated to environmental work, education and making this world better for the next generation while I share its awe and beauty with my two children," says Barbara.
She will speak on:
"Storytelling, The Art of Healing" . . . focusing on the power of stories to manifest change and inspiration in today's global world, with emphasis on oral, film and self-published books?
Piotr Sulkowski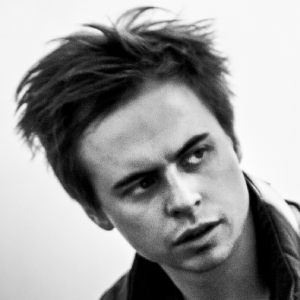 Graduate of the Film School in Lodz, Poland, one of the top rated film schools in Europe, and a leading Polish academy for training actors, directors, photographers, camera operators, and television production professionals. Also, a graduate of the Institute of Ethnology and Cultural Anthropology at the University of Warsaw. Scholarship recipient of the "Young Poland" Program (2015) – the grant awarded by the Polish National Center for Culture and offered to young artists having already accomplished outstanding achievements in Arts. Winner of honorable awards, including Wiesław Nowacki Prize for the most promising young filmmaker (2015), and the award of the Ministry of Culture and National Heritage (MKiDN), granted to art students with outstanding achievements. Winner of many awards at national and international festivals for films: Play, Miruna, The Conversation, and The Detail.
"….tales of love and death. These classical themes are treated with the graveness of an adult and yet with the curiosity of a child. His somewhat disturbing films bear witness of a quest for Truth – dark as it may be. In his probing of the human soul and its profound reasons, the scenery or setting reflects the characters' state of mind, while the refined framing, depth of field, juxtaposition of images and camera movements suggest a parallel reality, close to the realm of dreams… M. Berthelius – film critic on his work
He will speak on:
"The Making of Play: Experience of a Student Director"
Irfan Jami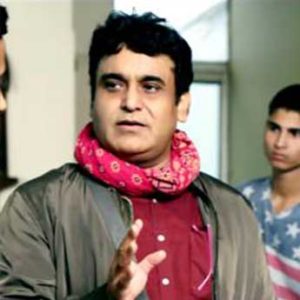 He is a Bollywood Director with around 15 years' experience of directing over 100 projects of a variety of genres. Projects range from TV commercials , Tele-films , Tele-series , Video spots , Corporate Films, documentaries to independent short films. He has also penned down Lyrics for an international Album ' Colours of peace ' .
He will speak on:
"How to write Log-line of a Film?"
Anil Ballani
Anil Ballani is a director based in Mumbai, have experience of twenty years in Film and Television. Started his career from Indias Most Wanted, till date directed around 2000 episodes of different genre in TV Media that includes Documentary, Daily Soap, and commercials,…Apart from also directed commercial hit movie Ishq Click and critically acclaimed filmRakhtbeej. His upcoming project is another feature film that will release next year.
He will speak on: 
"Changing Scenario of the Indian Cinema with the Society"
Jiwan Kalia
He is active in Films as an Actor, Script Writer, Screenplay Writer, Art Director, Costume Designer and Director | Educationist | Painter | Designer I Conceptualizer for more than 30 Years.
Classically trained fine artist from Delhi College of Art, with specialization in Painting Composition.
His area of expertise: Drawing, Painting, Design, Teaching. His areas of Interest: Writing, Film making, Photography, Animation, Sculpture.
He will speak on
"Storyboard Designing for Films"
Keyuri Shah
She is a known Bollywood actress based in Mumbai with around 2 dozen films to her credit. She started as a theater artiste and has done many short films, commercials, fashion modelling for many brands and print shoots. She has acted as a lead actress in a number of regional language feature films in India.
She will speak on
"Psychology, Technology and Art"
Dilip Deo
He has worked with  renowned film directors and makers like Boney Kapoor, Prabhu Dheva,Vaashu Bhagnani and Ashutosh Gowariker. Badhaai Ho Badhaai, RHTDM, Khushi, Run, No Entry and Jodhaa Akabar are the films he worked as an assistant, chief assistant and associate editor. His  independently edited movies are: 'Wanted', Directed by Prabhu Dheva and 'Khelein Hum Jee Jaan Sey', Directed by Academy Award Nominee Director Ashutosh Gowariker. He  got Big Break as an Editor in Salman Khan starrer 'WANTED'. His first Hindi Feature Film "UNWANTED" inspired by True Events- as director is going to be released soon.
He will speak on:
"Art and Nuances  of Film Editing"
Musharraf Alam Zauqui
Musharraf Alam Zauqui is a renowned writer who has more than 150 books to his credit. He is in the field of writing scripts and screenplays of films for more than 35 years. He had been the mentor of some of the most successful film celebrities in the Bollywood. He has been honoured with several awards in India and abroad.